The Best Dog Books For Kids
These are some of our favorites ❤️
As a parent, you want to do everything possible to feed your kids' curiosity and interests. So if your child is obsessed with all things dogs, then filling their bookcase with dog-themed books is a great way to both give into their dog craze and nurture an interest in reading.
The Dodo found a bunch of best-selling dog books for kids of all ages, from picture books and easy readers up through elementary-school-level chapter books.
No matter their age, there's a book on this list for your dog-loving kid.
Everyone's favorite rottweiler is onto his next great adventure in "Good Dog, Carl" by Alexandra Day. Because there are no words, this is a great picture book for toddlers who are learning to pick up context clues.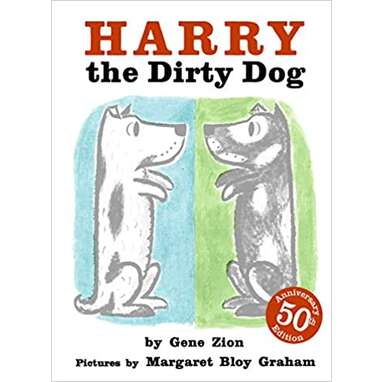 "Harry is a white dog with black spots who absolutely, positively hates to take a bath," the listing for the "Harry the Dirty Dog" picture book reads on Amazon. "After a day of adventure, Harry gets so dirty that he no longer looks like a white dog with black spots. Now he looks like a black dog with white spots!"
This heartwarming picture book by Tory Cummings tells the adoption story of Arfy through letters he writes to everyone on Butternut Street telling them how great of a dog he could be. And just as Arfy begins to think no one will step up and adopt him, he ends up finding the perfect home.
You can't go wrong with Clifford when it comes to picture books for kids who love dogs. Clifford and Emily Elizabeth appear in their original form in this reprint of Normal Bridwell's 1963 iconic kids book.
From the same author of "If You Give a Mouse a Cookie," Laura Numeroff, this rhyming picture book takes your kid through various funny situations that all stem from offering a dog a donut. "If you give a dog a donut, he'll ask for some apple juice to go with it," the Amazon listing reads. "When you give him the juice, he'll drink it all up. Then, before you can say 'woof' ... Dog is off on a backyard adventure!"
Even when our dogs aren't with us anymore, we'll always be connected to them with an invisible leash between our hearts. This picture book from Patrice Karst teaches kids how to cope with grief after losing a pet, and how we'll always be connected with our dogs through love.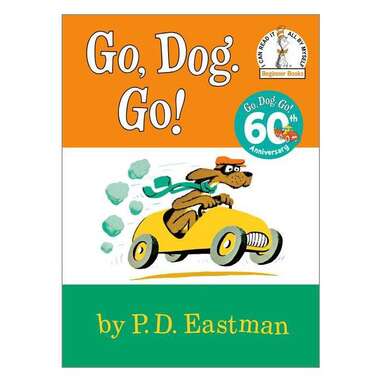 P.D. Eastman's "Go, Dog. Go!" was written especially for beginner readers and only uses 75 different words throughout the entire book. This fun read features illustrations of dogs on all different types of vehicles as they head to a party atop a tree.
This read-aloud book from Jon Agee is about the mysterious noises that keep waking up the Wimbledon family in the middle of the night. Every night, Mr. Wimbledon goes to see what all the ruckus is, and it's always only Stanley, the family dog, "fixing the oil tank," "cleaning the bathtub" and doing other unusual things. What the Wimbledons don't know is that Stanley is actually preparing to take off into space.
As a family stays hunkered down in their storm cellar during a tornado, the farmhand, Pete, tells the story of a brave dog he once knew named Tornado. Tornado played cards, saved a turtle's life and, of course, had a major rivalry with the family cat. Tornado's story is a great read for young kids just starting out with chapter books
Dav Pilkey of "Captain Underpants" fame crafted a brand-new comic book series based around Dog Man, the heroic hound who "digs into deception, claws after crooks, rolls over robbers and scampers after squirrels." There are several Dog Man books in the series so far, so your kiddo can keep up on all of this superdog's adventures.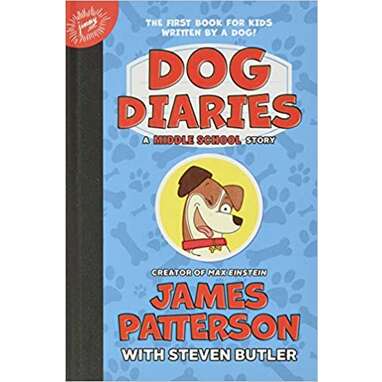 James Patterson's "Dog Diaries" is "the first book for kids written by a dog." This story follows Rafe's pup as he learns how to be well behaved or else face Mrs. Stricker, who wants to send him back to the pound. Obedience school awaits!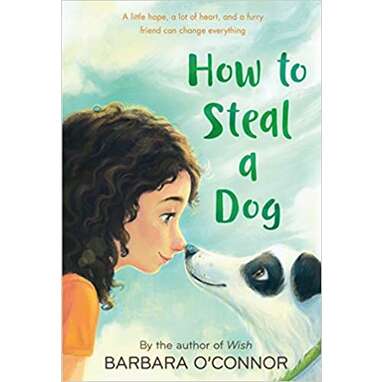 Georgia Hayes and her family are in a tight spot. Her father left; her mom is working two jobs; and she, Mom and her younger brother, Toby, are currently living out of their car. When Georgia sees a missing dog poster with a reward of $500, she thinks she can simply "borrow" the right dog and reap the reward. But things don't go according to plan.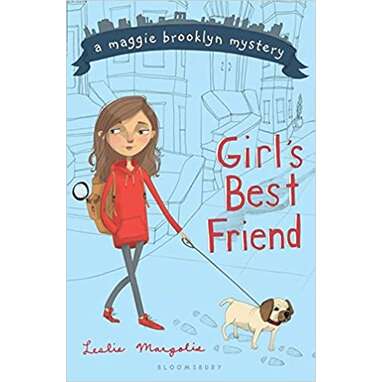 Nancy Drew and Hardy Boys fans will love "Girl's Best Friend" by Leslie Margolis. When dogs start to go missing in her neighborhood, Maggie Brooklyn Sinclair is on the case. She helps her ex-best friend, Ivy, find her missing dog, and begins to think her crush, Milo, may be involved somehow.
10-year-old India Opal moves with her father to a new town and finds herself without friends. One night, India wishes for someone to swoop in and become her friend, and the next day she runs into Winn-Dixie, a stray dog, at the supermarket. The pair become instant BFFs and teach the people in town how to be more kindhearted.
Charlie Reese has been sent to the Blue Ridge Mountains in North Carolina to spend time with family she barely knows, and her situation feels grim until she meets Wishbone, a stray dog. Though Charlie has been wishing for one thing her entire life, she realizes that what she wants isn't necessarily what she needs.
These dog books for kids will make them love dogs (and reading!) even more than they already do.
We independently pick all the products we recommend because we love them and think you will too. If you buy a product from a link on our site, we may earn a commission.
The Best Dog Books For Kids